ADDITIONAL RESOURCES FOR GETTING SCHOLARSHIPS/FINANCIAL AID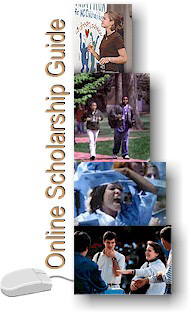 The following listings contain additional resources for getting scholarships. Many are books that are available in a school or public library, or in your school's guidance office. Many are online resources. Where available, an internet link has been provided.
Applying for Financial Aid, A Guide for Students and Parents. American College Testing Program, Education Services Division, P. O. Box 168, Iowa, City, IA 52240.
College Foundation of North Carolina
Department of Education (U.S.)
Fast WEB: Financial Aid Search through the Web
Winning Money for College - the High School Student's Guide to Scholarship Contests. Peterson's Guides.